Back to Credential Holders
Professional Bio
Erik Makinson has built a career on helping organizations realize financial and environmental value through sustainability programs. While working for The Coca-Cola Company, he led the development of the food service industry's first compostable cold cup, helped proliferate recycling cooperatives from Brazil to Mexico and Argentina, and redeployed energy efficient refrigeration from the Beijing Olympics to Walmart stores in China. Subsequently, he spent 6 years building a waste consulting business for Ecova, which today supports over 100 clients representing 60,000 business sites. Erik has spoken at conferences or has written articles for numerous organizations including the National Restaurant Association, US Chamber of Commerce Foundation, GreenBiz, Environmental Leader, and the California Resource Recovery Association. He holds a BA in Business Administration/ Marketing from Seattle University, a Certificate of Sustainable Business from Pinchot University, Resource Recovery Manager Certification from the California Resource Recovery Association and Certified Energy Manager (CEM) designation from the American Association of Energy Engineers.
Parent Company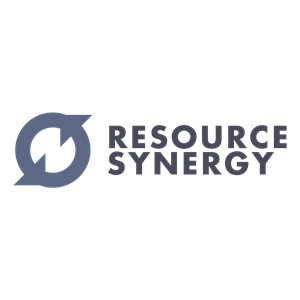 Resource Synergy
Supplier Member
---
Education:
Seattle University 2003
BA Marketing, Business Admin.