MacKenzie Knell
Marketing Specialist
Washington Multi-Family Housing Association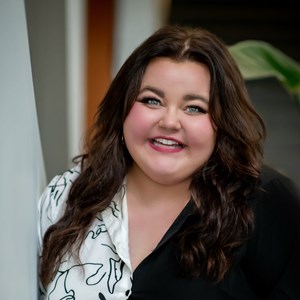 Professional Bio
MacKenzie joined the WMFHA team in July 2022. She oversees and executes all communication on the website, email marketing, social media platforms, and more. New to Washington, she is excited to start this new adventure in an ever-adapting industry.

As a Marketing Consultant, Event Director, and PR specialist, MacKenzie has increased engagement and created content across digital platforms. She has a tremendous passion for understanding the needs of target audiences and catering content to meet those needs. As a recent graduate of BYU Marriott School of Business, she is excited to combine the power of analytics and creativity to improve members' experience online and in-person.

She is happily married to her high school sweetheart (Jake) and enjoys chasing after their 4-year-old Australian Shepherd (Phoebe).
Parent Company
Parent: Washington Multi-Family Housing Association
600 SW 39th St Suite 220 Renton, WA 98057