Back to Events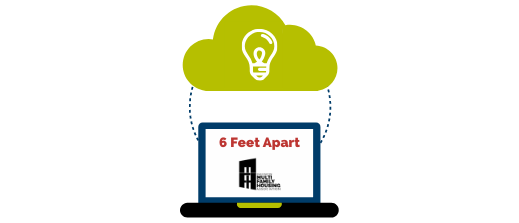 6 Feet Apart Launch
Information. Motivation. Connection.
Tuesday, March 31, 2020
Event Details
Introducing our 6 Feet Apart webinar series!
Designed to keep you informed, motivated and connected - from a safe distance!
This FREE session will serve as an introduction to 6 Feet Apart and present relevant guidance as a response to the COVID-19 health management situation.
Each session will also be made available in a recorded version for viewing online anytime.
6 Feet Apart webinars are currently available to the first 100 registrations.
Thank you for joining us!
8 Other Registered Attendees
Tuesday, March 31, 2020 Topic:
WMFHA's COVID-19 Response Guidance
Presenters:
Sloane Cerbana, Director of Career Development
Brett Waller, Director of Government Affairs