In late 2014, WMFHA created an Eastern Washington Chapter to deliver educational training, government affairs advocacy and business networking opportunities to current and prospective members in the Spokane and Tri Cities areas.
The Eastern Washington Chapter is chaired by Dayna Lamb of Coast Real Estate with co-chair Jim Lalonde from Prodigy Property Management, LLC. WMFHA's current membership in Eastern Washington includes 25 management companies managing over 160 apartment communities with 23,000 apartment homes. Over 20 local supplier partner members support our property management members by providing quality products and services to the industry.
WMFHA EaWa Chair:
Dayna Lamb
Coast Real Estate
WMFHA EaWa Co-Chair:
Jim Lalonde
Prodigy Property Management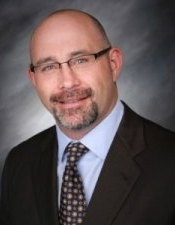 ---
Our Mission
The Washington Multi-Family Housing Association is a statewide organization committed to:
Advocating for legislation favorable to our industry.
Providing educational opportunities to promote career development.
Celebrating and supporting all facets of the multifamily industry.
For multifamily property owners, managers and suppliers, WMFHA is the professional trade association that advances the interests of the multifamily industry because we are connected and in communication with stakeholders at the local, state and national level.
Advocate. Educate. Celebrate.
---
Join the Team!
We invite you to be a part of this tremendous group of industry professionals, to contribute your talents and experience and really make a difference!
If you would like information on joining one of our Eastern Washington Council Committees - call 425-656-9077 and we will get you connected!
Membership Committee
Events Committee
Government Affairs Committee
Suppliers Council
---
The Power of Education
The multifamily housing industry is growing. Competition is fierce and multifamily housing professionals face more challenges than ever before. Education is the key to meeting these challenges and taking your career to the next level. WMFHA is highly committed to the enhancement of skills and knowledge of our members and future members.

Rental housing industry professionals look to WMFHA as a leading source for industry education. WMFHA offers a variety of educational offerings to fit the needs of rental property owners, mid to upper level management company executives, property supervisors, and onsite personnel, including maintenance professionals.
With the addition of our Eastern Washington Chapter, WMFHA coordinates workshops, classes and webinars that will help our members increase profits, while improving employee satisfaction, retention and performance.
---
Build Your Business
Our Eastern Washington Chapter will hold several annual business networking events designed to have fun and allow members to build lasting partnerships. Enjoy, learn, grow and become part of a group of like-minded individuals and companies.
---
Advocacy