Coffee Connection: Balancing with Sloane
Live video conversations with the WMFHA team!
---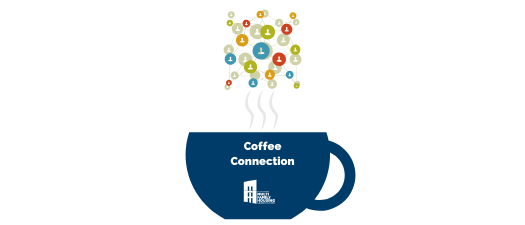 Introducing WMFHA's new Coffee Connection sessions!
We all crave personal interactions and connections. WMFHA team members are now hosting coffee conversations to bring us all together online.
Join us at your convenience to discuss pertinent matters, or anything! Let's see where our talks take us. All that matters is we go there together.
WMFHA is here for you. We can't wait to catch up!
Attendees (29)
Heather Blume
Imagination In Charge
Behind the Leasing Desk
Kris Buker
Vice President Operations
Bell Partners
Mandy Burke
Business Development Manager
Burke's Klein's DKI
Greg Cerbana
Vice President - Public Relations and Govt Affairs
Weidner Apartment Homes
Susan Clausnitzer
Regional Director of Education
ConAm Management
Kelli Cousineau
Community Manager
The M Apartments
Gloria Freeman
Territory Representative
AFB Floors
Jane Griffith
Social Media Manager
Tarragon Property Services
Raelyn Hawkins
Community Manager
Stonemeadow Farms
Erin Heathers
Regional Manager
Epic Asset Management, Inc
Shaun Hudson
Senior Strategic Account Manager
AFB Floors
Tricia Johnson
Senior Director of Events & Marketing
Washington Multi-Family Housing Association
Trisha Kenney
Community Director
FPI Management
Jennifer Konwerski
Territory Sales Representative
AFB Floors
Olivia Lindsey
Community Manager
Epic Asset Management
Eric McDougall
Account Manager
Atlas Networks
Laura McGuire
Asset Manager
First Pointe Management Group
Sidney Mitchell
Senior Community Manager
Talisman
Shellie Moon
Area Manager
SUHRCO Residential, LLC
Sanaz Neissani
Property Manager
Joseph Arnold Lofts
Katie Phelan
Executive Vice President
1UP Floors
Bobby Rubalcaba
Director of Maintenance - PNW
Greystar Real Estate Services
Kaleen Skersies
Brand Manager & Executive Assistant to the CEO
Walls Property Management
Jodi Stach
Director of Business Development - Northwest
CheckpointID
Kielan Stewart
Regional Account Manager, PNW
Fast Water Heater
Kelly Stone
Business Development & Marketing
PRECOR Commercial Fitness
Laura Thomassen
Community Manager
Bell Overlake
Juanita Unger
Program Manager
Housing Connector
Kristi Wildung
Area Manager
DABCO Property Management LLC