Tapas & Topics - September
The Love of Cities
---
Thursday, September 13, 2018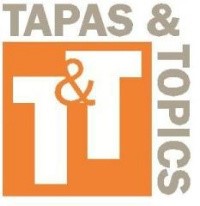 FREE Networking Event for WMFHA Members and Invited Guests
Join us at Weidner Apartment Homes'
Ondine a Juanita Bay Apartment Homes!
Tapas:
Food TBD (catered and amazing!)
Bartender and drinks
Networking with friends and colleagues
Topics:
Relating to a book called "For the Love of Cities" about building community and creating emotional connections to your place. Create a better connection with your residents and leave a positive impact on them with an act of kindness.
This event is FREE for WMFHA Members and Invited Guests. PLEASE LOG IN TO REGISTER. Guests must be registered by a logged in WMFHA member or staff.
---
Hosted by our friends at:

Attendees (38)
Lori Adams
Business Development Manager
Credit International
Tiffany Atwood
Commerial Development Manager
ServiceMaster of Seattle
Rachel Bowers
Outside Sales
Pacific Lamp & Supply Co.
Ryan Cooksley
Coast Property Management
Deena Doerflinger
Sales Representative
Elite Resurfacing
Sheri Druckman
Regional Vice President
Greystar Management
Eddie Edwards
Project Manager
Avenue5 Residential
Heather Edwards
Marketing & Client Development Manager
Apartment Advantage Staffing
Renee Fender
Community Manager
Skye at Belltown
Jane Griffith
Social Media Manager
Tarragon Management Services
Peg Haden
Resident Care Liasion
Northwest Commercial Real Estate Investments
Nate Heglund
Sales Consultant NW
Assurant
Mark Hutcheson
Regional Property Manager
Pinnacle
Lindsay Jacobs
Community Director
Redhill Pines North
Lisa Kennedy
Northwest Commercial Real Estate Investments
Loren Martin
Regional Account Director
Apartment List
Autumn Miller
Business Development Manager
Dezignable
Cassandra Mitchell
Community Manager
Epic Asset Management, Inc
Bianca Mollo
American Technologies, Inc.
Renee Neuman
Area Director
Weidner Apartment Homes
Rob Pendleton
Regional Sales Director
HD Supply Facilities Maintenance
Kianna Reed
Regional Account Manager
Assurant
Brandon Shelton
Bailey Farm Apartments
Linko Sobczak
Account Executive
CORT
McKenzie Tolliver
Regional Manager
FPI Management
Hannah Weber
Ondine at Juanita Bay
Laurel Zacher
Vice President, Marketing & Talent Development
Security Properties Residential
11 Other Registered Attendees
For More Information: