Back to Products
FEATURED Home Page Article
Sponsorships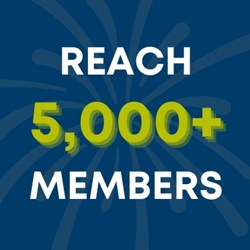 HIGHLIGHT YOUR COMPANY, PRODUCTS, OR PEOPLE TO ALL OF WMFHA
WHAT
For 1 month, you can be featured just below the fold of WMFHA's website home page. WMFHA represents 320k+ units, over 5,000 members, 2,150+ properties, and 310+ suppliers. This is a fantastic opportunity to get your brand in front of decision-makers to increase brand awareness and traction on your company profile.
You would provide a 500-word article about your role in multi-family, problems you solve, team introductions, DEI initiatives, etc. Then you will consult with the WMFHA marketing team to create graphic(s) to accompany your article. Links to your current promotions, company profile, team members, etc. are welcome and encouraged.
To announce your article, this would also include a post on a WMFHA social media platform of your choosing (Facebook, LinkedIn, Instagram, Twitter)
This article is then a vehicle to introduce yourself to members statewide.
ROI
WMFHA's home page has an avg. of 30,000 visitors every year. The avg. time spent on the home page is (47 seconds). Both of these stats are well above our industry competitors.
---