6 Feet Apart: Leading with Compassion
Information. Motivation. Connection.
---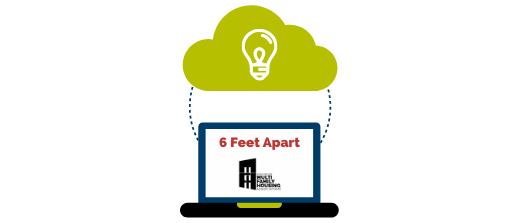 WMFHA's new webinar!
These free sessions are designed to keep you informed, motivated and connected - from a safe distance!
Leading with Compassion: Property Management Under Stress
There's a saying for times like these: "a system under pressure reveals its cracks." The coronavirus pandemic has drastically changed how multifamily workplaces operate – and is revealing the cracks in companies' workplace culture. Teams are adapting to heightened risk and uncertainty while trying to best serve their stressed residents. How can multifamily leaders help team members to stay positive and productive during these turbulent times? Join us for a discussion of real-world strategies to keep teams informed and engaged.
Thank you for joining us!
Attendees (89)
8 Other Registered Attendees