Certified Apartment Supplier (CAS)
Increase your knowledge, credibility and network!
---
Friday, September 8, 2023
at
9:00 AM (PDT)
to Thursday, September 21, 2023 at 5:00 PM (PDT)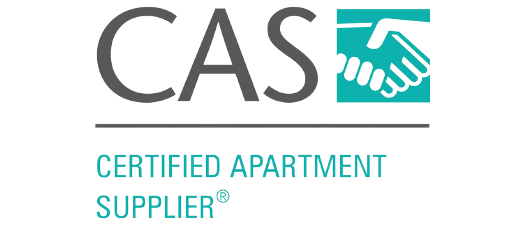 Distinguish yourself and gain a competitive advantage!
In this course, you will gain a new understanding of the challenges facing your customer: the apartment manager. You will Increase your effectiveness as a Supplier Partner by understanding the goals of the multifamily professionals you serve. Plus, build partnerships by networking during group activities and assignments!
Learn with your customers!
The CAS curriculum is drawn from the CAM (Certified Apartment Manager) course. Therefore, you will share the learning process with onsite professionals. You will add value to the classroom by sharing your experiences as a multifamily supplier who meets with hundreds of apartment managers.
Why CAS?
Suppliers are important liaisons to the multifamily housing industry. This course is designed as an opportunity for suppliers to hear the everyday challenges faced by the apartment manager customer. The course is ideal for new salespeople as well as veterans of the industry.
---
Pricing:
$575 | WMFHA Supplier Members only (Includes Supplier Success course)
---
Photo Release:
Washington Multi-Family Housing Association (WMFHA) events may be photographed or video recorded. By participating in this event, you consent to your photograph/video recording being used for promotional purposes including but not limited to WMFHA promotional material, website and social media.
Agenda
September 8
9:00 AM - 10:00 AM

Orientation (Virtual)


Orientation to the Certified Apartment Supplier program and introduction to your instructor and classmates!
September 12
9:00 AM - 5:00 PM

Industry Essentials and the Resident Experience

September 20
9:00 AM - 5:00 PM

Risk Management and Legal

September 21
9:00 AM - 5:00 PM

Financial Management
Attendees (9)
Jessica Barajas
Regional Vice President
Commercial Restoration Company
Aimee Faulkes
Business Development Manager
PREM1ER LLC
David Kean
Territory Account Executive
Kustom US
Ken Kloeppel
Account Executive
Resource Management, Inc.
Brett Massie
National Account Manager
Trane Technologies
Tom McKamey
Field Account Representative
HD Supply Facilities Maintenance
Heather Saldana
Field Account Representative
HD Supply Facilities Maintenance
Timothy Vatter
Comcast Business Senior Account Executive
XFINITY Communities
Anne Williams
Regional Account Executive, Rentals Sales
Realtor.com