Shkelqim Kelmendi
Executive Director
Housing Connector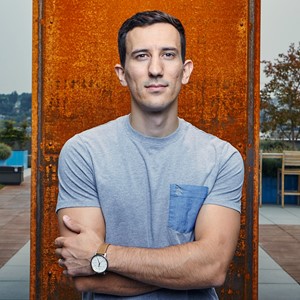 Professional Bio
Shkëlqim is the Founder and Executive Director of Housing Connector, a B2B organization partnering with property owners and managers to increase access to housing in the Puget Sound region. In this role Shkëlqim oversees the strategic direction of the organization and champions solutions that build bridges between the private, public, and nonprofit sectors to resolve our housing affordability crisis.
Prior to launching Housing Connector, Shkëlqim worked with Seattle Housing Authority and the Federal Reserve Bank of Dallas.
In 1999, Shkëlqim and his family immigrated to the United States as refugees following the Kosovo war. His experience growing up in a society torn by war and navigating a new country without speaking the language fueled his commitment to education and civic engagement and have allowed him to achieve the American Dream. Professionally, Shkëlqim has dedicated his efforts to ensure that dream is still alive and attainable for others in our community.
Currently, Shkëlqim is on the Board of the Seattle Metropolitan Chamber and Chairs the Seattle Young Professionals Network. Additionally, he serves on the Board of Seattle Works and is a member of the Leadership Tomorrow Class of 2018. Prior to moving to Seattle, he served on the City of Dallas Economic Development Commission and is the founder of the Young Albanian Professionals.
Shkëlqim is a member of the Harvard Business School Young American Leaders Program and a graduate of Southern Methodist University. He currently lives in Seattle with his wife and their golden doodle, Sarah.
Parent Company