6 Feet Apart: Personal Branding on LinkedIn
Information. Motivation. Connection.
---
Wednesday, February 24, 2021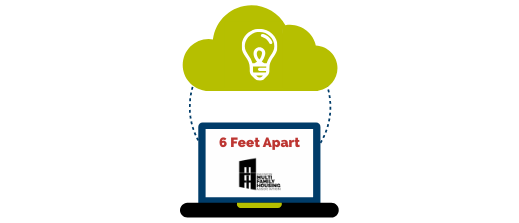 WMFHA's free webinar series!
These free (for members) sessions are designed to keep you informed, motivated and connected - from a safe distance!
In this webinar you will learn:
Positioning yourself as an authority in the industry
Differentiating yourself from the competition
Increasing your professional circle
How to build business through professional social media
Advancing your career by leveraging your LinkedIn presence
Thank you for joining us!
---
Presenter:
Kelly Wakefield, Director of Marketing and Communications with WMFHA
Attendees (57)
2 Other Registered Attendees
Pricing:
Free for Members | $20 Future Members
For More Information: