Sloane Cerbana
Vice President of Operations
Washington Multi-Family Housing Association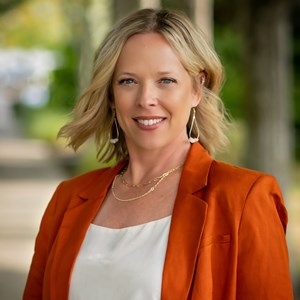 Professional Bio
Sloane joined the WMFHA team in January of 2008. Sloane spent the first 14 years building WMFHA's award winning education and career development programs. Named the Apartment Career & Education (ACE) Educator of the Year by NAA in 2022, Sloane has led WMFHA's efforts in workforce development initiatives and meaningful, engaging programs for WMFHA members. Being committed to growth and personal development is not just something Sloane teaches - it is who she is. She holds a certificate for Diversity, Equity and Inclusion in the Workplace from Southern Florida University and was also one of 14 national trainers with NAA certified to deliver the Mental Health First Aid program from the National Council for Mental Wellbeing.

Recently promoted to VP of Operations, Sloane looks forward to working with the amazing WMFHA team, Board of Directors and many volunteers to lead the award-winning association successfully into the future.

Sloane and her husband of over 30 years, Greg, have a full, adventurous life that includes four adult children: Chelsie, Kai, McKenna, and Kekoa......and wonder-dog Opie! They enjoy family adventures of travel when work and college schedules allow, and Greg and Sloane can be seen on their Harley's exploring the beautiful PNW on a nice day!
Parent Company
Parent: Washington Multi-Family Housing Association
600 SW 39th St Suite 220 Renton, WA 98057