Celebrating Scholarship Recipient Teddi Martin
Date posted
February 14, 2023
Teddi started her career in multi-family housing in San Antonio, TX after working in hospitality for a couple of years. After visiting her brother and friend in Seattle in late 2020, she fell in love with the city and decided to move. Teddi was relieved when her company, Greystar, supported her decision and helped her transfer her position to Washington. Moving cross country can be a difficult transition for anyone, but Teddi attests Greystar was "vital" in ensuring the smoothest transition possible.
"[Greystar] really supported me in that journey and ever since I got to Seattle, they've definitely been the boosters on the bottom of my rocket," said Teddi. "I have always felt they are rooting for me to get me to where I need to be and where I want to be. I feel like I get continued support from them on all levels." 
In the year and a half that Teddi has been in Seattle, she says her career has "skyrocketed". She serves on Greystar's DEI Committee through which she has been given more opportunities to network and make an impact on the multi-family industry. In 2021, Teddi was invited to participate in a panel to celebrate both Black History Month and Women's History Month simultaneously for Greystar property managers across the West Coast.
 "I was the first Black property manager I've ever met, and I've lived in three states," said Teddi. "It was mind-blowing for me to sit with multiple other Black women who have also endured many barriers in this industry, yet with resiliency, we are still showcasing what it means to be a Black female leader."
 The DEI panel and other work Teddi does with the DEI Committee at Greystar is all part of her goals to continue to promote equal access for people of all backgrounds. She views Black History Month as another opportunity to share the stories of people who have made it to encourage others to be resilient and work hard for what they want.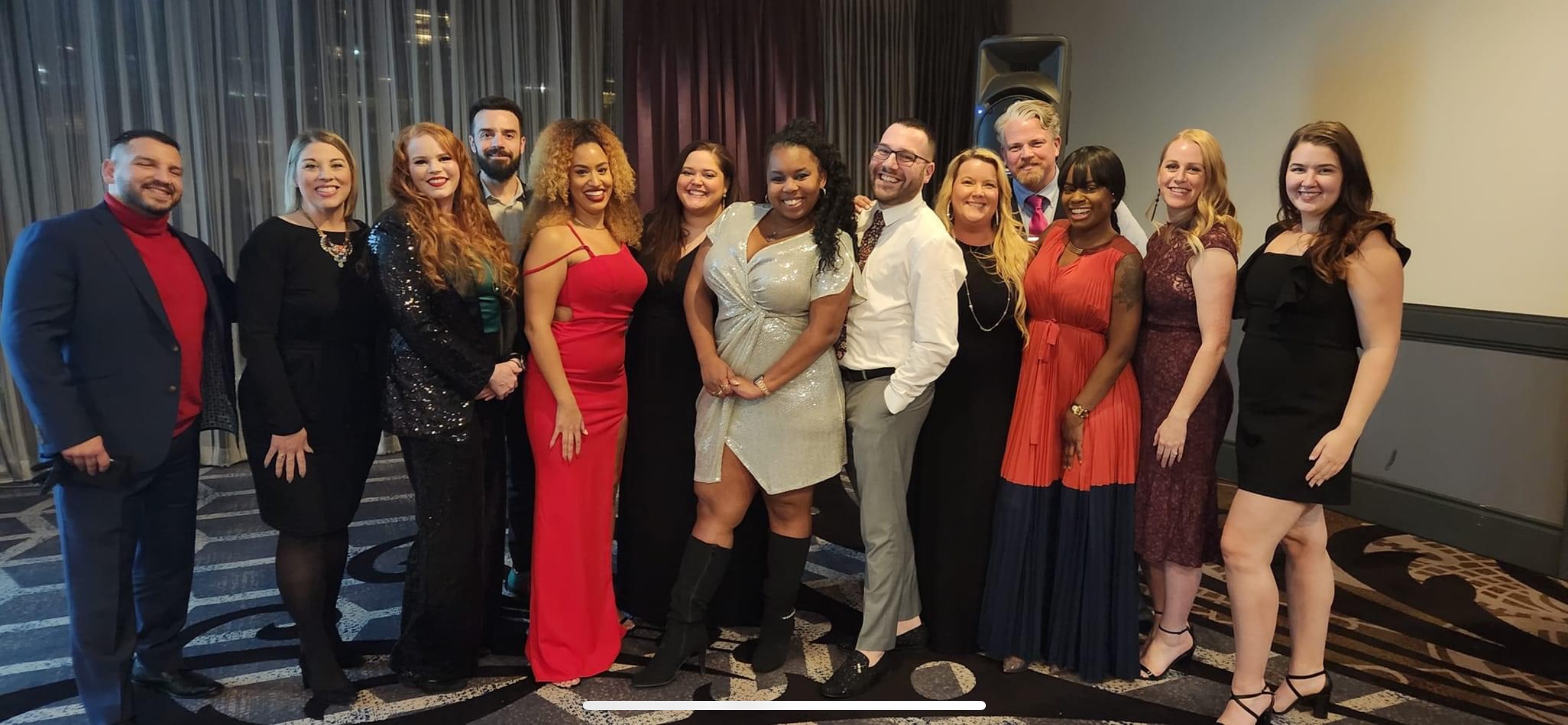 "I am dedicated to making sure that everybody gets an opportunity. That everybody gets a seat at the table. That they get their voice heard, and they get to make an impact," said Teddi. "I hope that the work we're doing to promote DEI within our organization can empower other multi-family organizations to do the same."
For her tremendous and ongoing efforts, she has recently been awarded the NAA Diversity Leadership program scholarship. This will help her to propel her career forward while shining a light on all she has already accomplished.

When asked about what advice she'd give to someone looking to enter the rental housing industry, Teddi says "there's nothing that you can't do". Teddi grew up in the foster care system and was adopted when she was still very young. She says statistically, she should not have been able to get where she is today.
"Even though I was able to get out of that with the help of the people around me, everything that I've been able to do, it's because I've worked hard to get there," said Teddi. "I've dedicated time and effort and passion, blood, sweat, and tears, to making the most out of my life and to making the best for myself. So, for anyone who is looking to come into this industry, don't let anyone tell you what the limit to your success is."
Teddi's goals for her career show that she is steadfast through her journey in the multi-family industry. She hopes to become the first black regional manager in Seattle. Titles like Managing Director and Vice President were noted as well. Her overarching goal is to continue to grow and flourish within a multi-family.  
By sharing her experiences and pushing the barriers to access, and encouraging others to do the same, Teddi hopes we can all be more understanding and gracious to each other, regardless of the color of our skin.  
"Even 5 years ago, it felt like a different industry. A different world. It's just exciting to see how that's growing and where we'll be in another 5 to 10 years. We can only get ahead if we push the line every day."