Back to Products
What's Up With WMFHA Newsletter Sponsorship
Sponsorships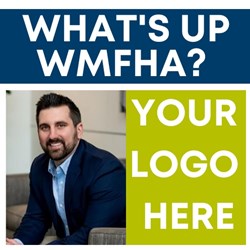 MAXIMIZE YOUR MEMBERSHIP
What does this include?
Reach 5,000+ WMFHA Members through an email marketing campaign!
WMFHA has started to send a weekly newsletter to all our members. This WHAT'S UP newsletter will include information including high-level updates from WMFHA's Executive director and members of the Exectuive Board of directors. These are our industry leaders who are at the heart of steering the association. What is top of mind for them are things that directly impact you and your business.
Your logo (or approved image) will be included just above halfway through the newsletter with a link to your company profile.
ROI
WMFHA email campaigns consistently maintain a 26-30% open rate (1,500 members+) and a 2-5% click rate. Industry standards are about 19% open rate and 1-3% click rate.
This is a terrific way to repeatedly make an impact on WMFHA's membership by solidifying or introducing your brand.
PRICE
1 sponsorship is for 6 months. Please reach out to MacKenzie@wmfha.org if you have any questions. If you would like to cancel your subscription, then you will need to notify WMFHA 30 days in advance.
Non-Member Price:
$300/mo
---