Michael Walsh
Sales/Service Ninja
1UP Floors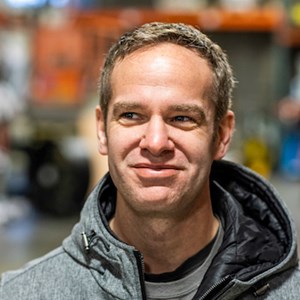 Professional Bio
Introducing Mike Walsh, one of our Sales Ninjas at 1UP Floors! With a comprehensive background in residential flooring, Mike knows all about creating design aesthetics that transform apartments into beautiful homes.

What sets Mike apart is his genuine passion for service. He's the kind of person who loves helping others solve their flooring problems. With over 10 years of experience in the industry, he's seen it all and knows exactly how to find the perfect flooring solutions for our clients.

At 1UP Floors, we believe that your apartment deserves the very best. That's why Mike is here to guide you every step of the way. He'll listen to your needs, offer expert advice, and ensure that your flooring dreams become a reality.

So, if you're looking to transform your space into a cozy, stylish, and comfortable home, don't hesitate to reach out to Mike. He's ready to go above and beyond to provide you with outstanding service and top-notch flooring solutions.

Contact Mike today, and let 1UP Floors help you create the perfect flooring experience. We can't wait to make your apartment feel like home!
Parent Company