Certified Apartment Supplier (CAS) - Fall
Increase your knowledge, credibility and network!
---
Tuesday, October 9, 2018
to Tuesday, October 23, 2018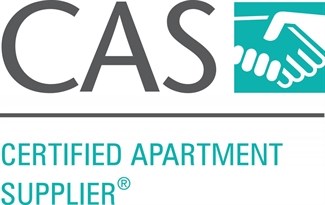 DISTINGUISH YOURSELF!
Get the competitive advantage by earning your Certified Apartment Supplier designation!
Increase your effectiveness by understanding the goals of the multifamily professionals you serve. In class, you will gain a new understanding of the challenges facing your customer, the apartment manager. You will enhance and advance your own career by demonstrating your commitment to education and higher standards of excellence. All this at the same time you build your partnerships and network on group activities and assignments.
Learn WITH Your Customers!
Because the CAS curriculum is drawn exactly from the CAM (Certified Apartment Manager) curriculum, you will share the learning process with area onsite professionals, many of whom you already have an established relationship. You will add value to the classroom as you will have a new opportunity to share your experiences as a multi-family industry supplier who meets with hundreds of apartment managers.
Why CAS?
Suppliers are important liaisons to the multifamily housing industry. This course is designed as an opportunity for suppliers to hear the everyday challenges faced by the apartment manager customer. The course is ideal for new salespeople as well as veterans of the industry.
Pricing:
$525 | WMFHA Supplier Members ONLY
Designation Requirements
Worked in the apartment industry for at least 12 months in a supplier role
Successfully complete the Supplier Success class and five required courses
Pass the online exam
Meet all examination requirements within 12 months of declaring candidacy for CAS
Agenda
October 9
9:00 AM - 5:00 PM

Industry Essentials and the Resident Experience

October 16
9:00 AM - 5:00 PM

Financial Management

October 23
9:00 AM - 5:00 PM

Risk Management and Legal Issues
For More Information: