Senator Cantwell speaks in support of LIHTC
Date posted
March 30, 2016
Senator Cantwell Launches National Campaign to Increase Federal Resources for Affordable Housing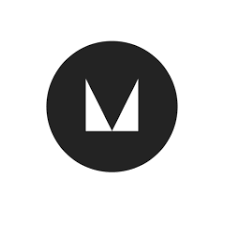 U.S. Senator Maria Cantwell (D-WA), joined by Seattle Mayor Ed Murray, Tacoma Mayor Marilyn Strickland, Everett Mayor Ray Stephanson, and a coalition of more than 1,300 national, state, and local affordable housing advocates who are urging Congress to expand the Low-Income Housing Tax Credit (LIHTC) –kicked off a national campaign to increase federal resources for affordable housing. The press conference was held at Patrick Place in Seattle, which provides affordable housing and support services for low-income and homeless individuals. Patrick Place received more than $7 million through the LIHTC.
"We need to increase the amount of tax credits so more affordable housing units can be built in the United States of America," said Cantwell. "We know this is a big challenge, but the housing crisis is a big challenge. We stand here in this beautiful building called Patrick Place and ask, why not? Why not show that a partnership between federal, state, local government, nonprofit organizations, and the private sector can provide homes for people who were formerly homeless."
Senator Cantwell called for a 50 percent expansion of the LIHTC, reforms to better target the lowest income populations with LIHTC projects, and unveiled her report, "Addressing the Challenges of Affordable Housing & Homelessness: The Housing Tax Credit." Cantwell's proposal would finance approximately 400,000 additional units of affordable housing nationwide over the next decade, with approximately 35,000 units in Washington State (roughly 4,200 more units than is possible under current levels of LIHTC financing).
Since its creation 30 years ago, the LIHTC has financed nearly 3 million homes across the United States, leveraging more than $100 billion in private investment. It has developed 75,400 affordable housing units in Washington State, and supports approximately 70,000 jobs each year in Washington State.
The Seattle Times Editorial Board wrote in support of Senator Cantwell's proposal, urging Congress to expand the Low-Income Housing Tax Credit, a proven tool for encouraging developers to build more affordable rental housing.