5 Ways to Make Your Community Stand Out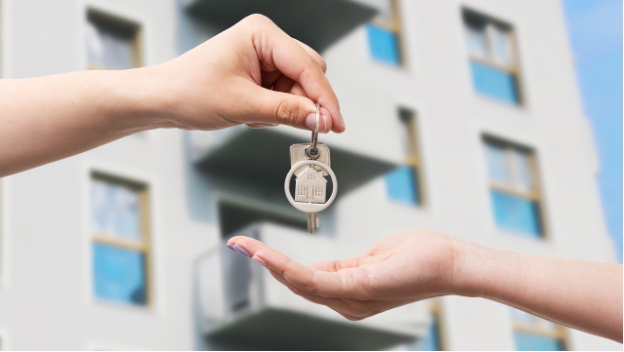 Peak leasing season in the U.S. is between May and August when there are the most residents looking for apartment homes. This time is hugely important for the multi-family industry. Standing out from the competition is important year-round, but it becomes essential during the summer months with the increase in inquiries multi-family communities experience.
The average renter tours at least three communities before signing a lease. More often than not, the final decision comes down to the details. While attractive amenities and high-end fixtures play a role in the decision-making process, it's the details in a community's overall image that make the biggest impact.
These are five detail-focused approaches to making your community stand out this leasing season:
1. Update Your Digital First Impression
The majority of potential renters will get a first look at your community online, not in person. If your website is outdated, those potential renters may not even make it onsite to see everything your community has to offer.
Take some time to update your website photos and adjust the verbiage to be timely for the summer. Highlight any upcoming community events being hosted at your property to get potential renters excited about the idea of being a resident of yours.
Using the homepage of your website to highlight the amenities that set your community apart from others is a great way to quickly pique a potential renter's interest.
2. Freshen Up Your Curb Appeal
We all know how important first impressions are, especially for the multi-family industry. The last thing a community manager wants is for potential renters to not make it through the door for a tour because the exterior leaves much to be desired.
There are plenty of ways to improve your community's curb appeal.
Examples include:
Scheduling your landscaping company for regular upkeep during the summer months

Repairing cracks in walkways and adding lighting to outdoor areas

Improving entryways by cleaning entryway mats, doors and lighting fixtures

Working with a deep cleaning company to revitalize sidewalks and outdoor amenity spaces
Taking the initiative to give some extra TLC to your community's exterior shows potential renters the level of care you have for your community and its residents.
3. Take Advantage of Scent Marketing
Scent marketing is a type of sensory marketing that targets a consumer's sense of smell by diffusing strategically chosen scents at different consumer touchpoints. The goal is to create a memorable and pleasant consumer experience and increase revenue.
Scents and odors we come into contact with are processed on the same side of the brain where our emotions and memories are housed, so it should come as no surprise to learn that 75% of our emotions generated every day are due to smell.
According to leading scent marketing company ScentAir, communities that utilize a scent marketing strategy convert more leads into leases and see an increase of up to 20% in resident satisfaction rates.
For scent marketing to work efficiently, the scent for a community should be chosen strategically based on the type of emotion or reaction you want to illicit from potential and existing renters.
Common scents used by properties for scent marketing include:
Floral – Encourages potential renters to linger

Leather – Evokes a feeling of luxury

Fresh linen – Gives a crisp, clean feel

Lavender – Promotes relaxation

Vanilla – Elevates mood
4. Schedule A Professional Trash Chute Cleaning
For high-rise communities, the trash chutes should be given the same level of care and attention as every other area of your community. If neglected, they can become a breeding ground for odor, pests and bacteria, pose a fire hazard due to grease buildup, and develop mechanical issues that lead to costly repairs.
For potential renters, a neglected trash chute will be glaringly obvious due to the odor it causes. Even if a visit to the trash room isn't part of the property tour, the odor from a dirty trash chute can affect surrounding areas, such as parking garages, elevators, stairwells and hallways.
Hiring a professional company that specializes in trash chute cleaning is the best way to avoid this, throughout rental season and beyond. Trash chute cleaning experts can work with you and your property to put a regular cleaning schedule in place to maintain your chutes.
It's recommended that trash chutes be professionally cleaned on a quarterly basis to keep odors at bay and increase the longevity of your trash chute's life.
5. Put A Pest Control Program in Place
Pest sightings are a major turn off for potential renters. Something as minor as a cluster of flies hovering outside entryways can be enough to convince a potential renter to look elsewhere.
Having a well-rounded pest control program in place is essential for multi-family communities. This will ensure your property stays pest free at all times.
Pest control companies that specialize in working with commercial properties can help develop a program that addresses exterior issues, such as flies and rodents, as well as interior ones, such as ants, cockroaches, fleas, bed bugs and more.
Keeping these details top of mind as you and your leasing team prepare for the increase in opportunities over the summer will set your community up for success. These five approaches that focus on the details guarantee can help you achieve your goals of a strong occupancy rate and high resident satisfaction.