Credential Spotlight - Brittany Taylor, CAM, CAPS
Date posted
November 1, 2023
Posted By: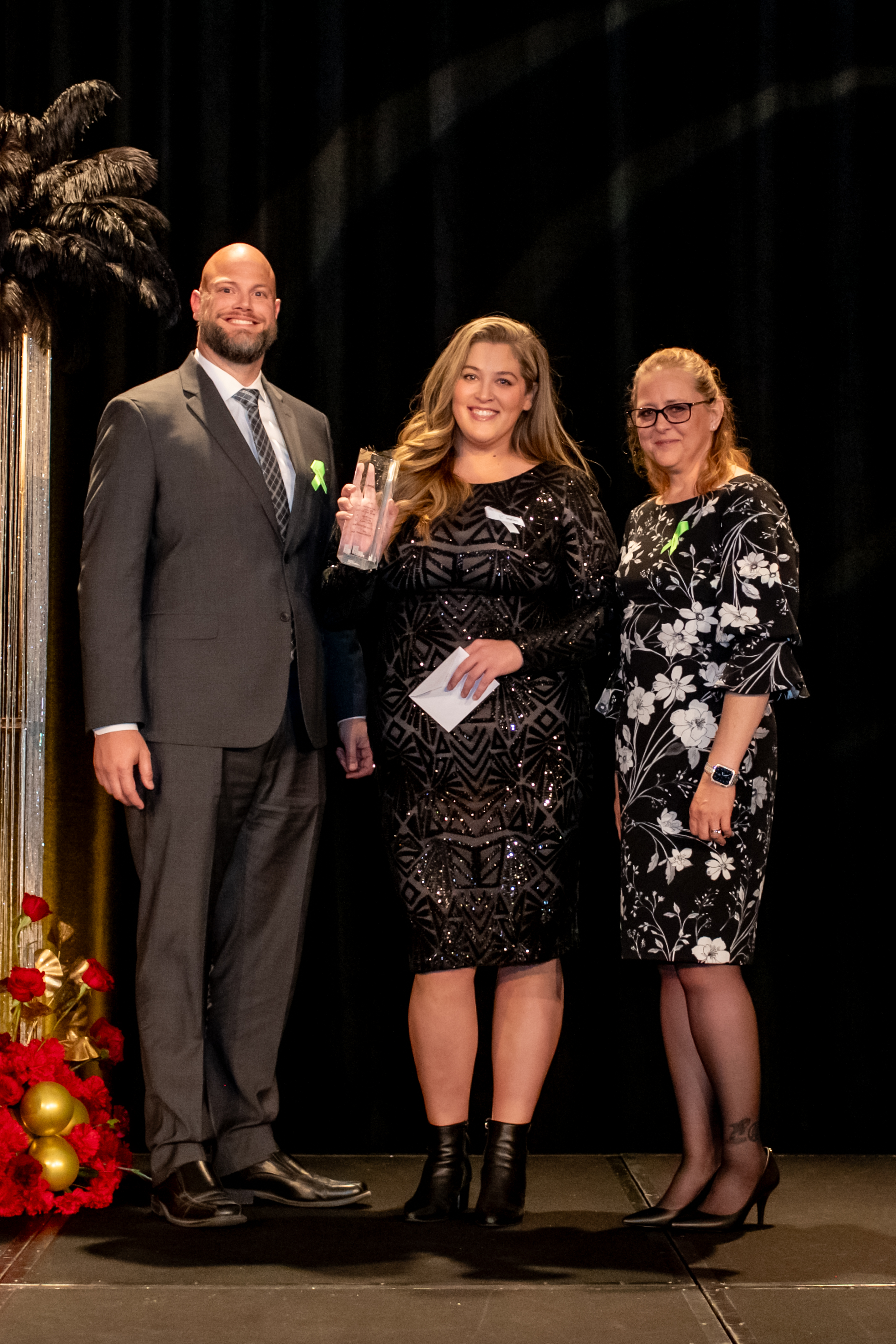 Brittany Taylor, CAM, CAPS, was ALL smiles at the 2023 Emerald Awards as she walked away with Credential Holder of the Year. This isn't the first time either, she also won an Emerald Award in 2021 for Assistant Property Manager of the Year. Currently, she is the Community Director for The Renton Sage Apartments with FPI Management and she is active on the WMFHA Career Development Committee.
We took some time to ask Brittany about her journey to multiple credentials and Emerald Awards:
How do you find time to prioritize your professional growth?
I would be kidding myself if I said it was easy. Truth is, I've put in a lot of effort to make time for self-improvement. I have also been fortunate to choose the right companies that support my growth. I firmly believe that a strong support system and aligning personal goals with company objectives are key to success.
When did you start your career in property management?
In 2016, I made a career switch to property management after having my second child. Prior to that, I had a successful banking career which left me feeling unfulfilled and craving a new challenge. It was a Regional Manager who saw potential in me, despite my lack of experience, and hired me as a leasing agent for a brand-new property in Greenwood. I fell in love with the fast pace, relationship building, and the opportunities for personal growth that this industry offers. Over time, I moved from one property to another, steadily advancing to my current role as the Community Director at FPI. I've found a career where I can truly make a difference, one that has provided me with remarkable opportunities and introduced me to amazing individuals along the way.
What professional success are you most proud of?
I am most proud of receiving the 2021 Emerald Award for Assistant Property Manager of the Year (301+ units). Working in Seattle during the challenges of the COVID-19 pandemic was emotionally and professionally demanding. I was simultaneously pursuing my CAM certification, managing my responsibilities as a parent, and navigating the complexities of remote work and teaching. Despite the stress and exhaustion, I continued to lead and support my team. Being recognized for my achievements during this difficult period was incredibly rewarding. It reinforced my commitment to my career and the importance of perseverance in the face of adversity.
Do you find that the credential courses were related to your daily operations?
Absolutely! I find that credential courses have greatly benefited my day-to-day responsibilities. For example, as an Assistant Community Director, obtaining my CAM certification not only validated my existing knowledge but also helped fill any knowledge gaps crucial for my role as a Community Director. Earning my CAPS certification, especially when transitioning to third-party management, enhanced my ability to communicate effectively with property owners and understand their needs. Building strong relationships with owners and addressing their financial interests and key performance indicators is essential in this industry.
Do you have any future plans or aspirations to continue your professional growth?
Yes, I have a strong commitment to ongoing professional growth. I am an enthusiastic learner who derives great satisfaction from assisting others. I am particularly interested in pursuing teaching credential courses in the future as it combines my passion for continuous learning and helping others achieve their goals. Learning is a lifelong journey for me, and I find equal fulfillment in facilitating others' achievements as I do in achieving my own.
Which Emerald Award will Brittany win next? We've got our eyes on you! You are a true inspiration and example that hard work and dedication pays off!
Our upcoming Spring Certified Apartment Manager class is coming up in February. Click HERE for more information and to register!