Credential Spotlight - Patrick Moss, CAMT
Date posted
August 1, 2023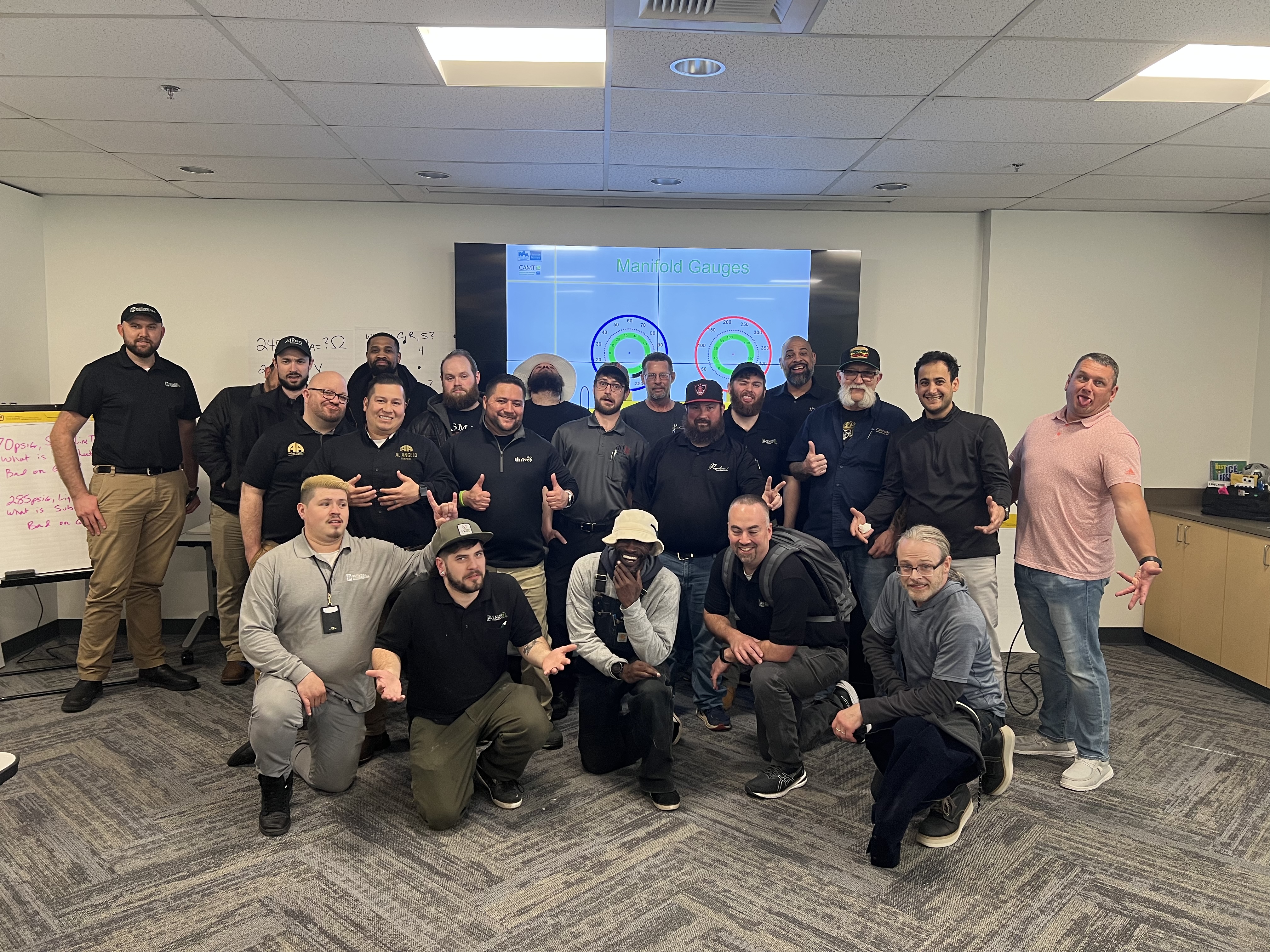 Patrick Moss needed a little extra gas money back in 2016, so he took a temp job as a porter/maintenance technician. That temporary job became permanent and now he is a Senior Service Technician with Greystar based in Seattle and is one of our most recent Certified Apartment Maintenance Technician (CAMT) graduates.
One of the things that Patrick has enjoyed the most in his time in the industry has been working on lease-ups and he prides himself on this ability to satisfy the needs of different customers, which was all know can be challenging.
He has also been standing out to others in his company. This is what Alex Watts, CAPS, CAMT, Greystar Director of Regional Maintenance in the Pacific Northwest, had to say about Patrick: "
"Patrick is a passionate tradesman and dedicated team member. He has a focus on education and personal improvement, and the CAMT provided opportunities for both. I couldn't think of a better recipient for the credential scholarship and I am so proud of Patrick for completing the course work and acquiring his CAMT designation!"
Through the CAMT program he learned more about the importance of safety and how technicians need to verify everything. He has also been learning more about HVAC systems which is becoming even more important here in the PNW.
Patrick isn't done now that he has his CAMT. He has his eye on becoming a safety instructor for new multi-family construction and would eventually like to obtain his Certified Apartment Property Supervisor (CAPS) credential.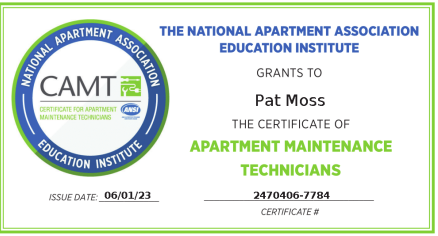 Click on the card below to pursue your CAMT just like Patrick did!